London Symphony Orchestra wins 2012 contract
LSO to record core orchestral soundtrack for London 2012 Opening and Closing Ceremonies.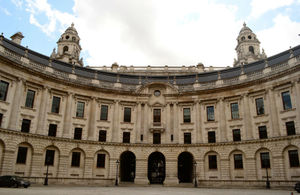 London 2012 Chair Sebastian Coe said that the London Organising Committee of the Olympic Games and Paralympic Games was 'delighted' to award the contract to the London Symphony Orchestra (LSO).
"It's fantastic that the world-renowned London Symphony Orchestra will play such a key role in London's opening and closing ceremonies," said Culture Secretary Jeremy Hunt. "Billions of people worldwide will watch the opening ceremony and we want to make sure we showcase the very best of Britain's creative talent."
World famous
The LSO is widely regarded as one of the world's leading orchestras, drawing on an enviable roster of soloists and conductors. What sets the LSO apart from other international orchestras is its depth of commitment to music education, reaching over 60,000 people each year. 
The award-winning programme, LSO Discovery, works locally, nationally and internationally with thriving community projects in London, around the UK and on tour. Continuing the Orchestra's long association with music for film, the LSO has recently recorded soundtracks for Twilight: New Moon, Tamara Drewe and Harry Potter and the Deathly Hallows (Parts 1 & 2).
Further information
Published 23 February 2012