News story
London reservists hone military skills
Troops from the London Regiment, the capital's only Army Reserve infantry regiment, are being tested in a gruelling battle exercise.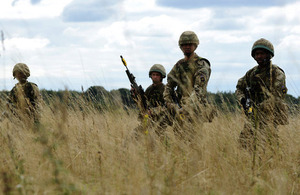 The soldiers have put their civilian jobs to one side for 2 weeks this month as they take part in a battle exercise to test their front line operational effectiveness.
The intense training exercise, which will push the men to the limit, is taking place on Stanford Training Area (STANTA) near Thetford in Norfolk, the 30,000-acre site run by the Defence Infrastructure Organisation (DIO).
The London Regiment light role reserve infantry battalion members are facing 8 days of combat shooting, culminating in night attacks, and then a 5-day exercise fighting in urban and rural environments.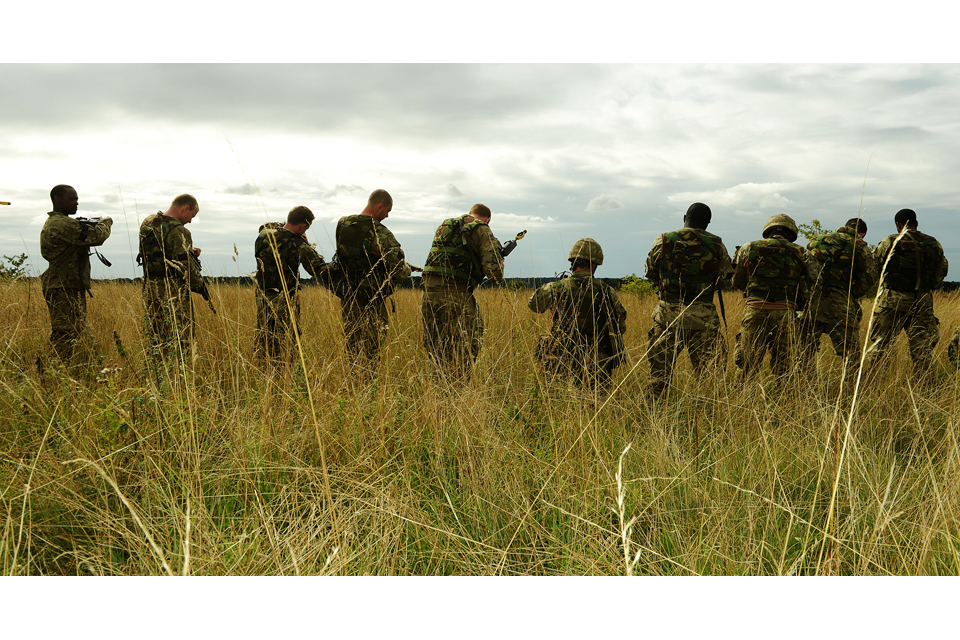 The Royal Honorary Colonel of the Regiment, His Royal Highness Prince Edward, Earl of Wessex, joined the soldiers to see exactly what they are putting themselves through.
The men, who had just completed a 24-hour package of day and night live firing, went straight into a battle scenario, which involved storming a village and holding it against further attack from a fierce 'enemy'. Some reservists have done this for real in Afghanistan, but for others, whose civilian lives are spent in an office, such a punishing and kinetic routine can come as a shock.
But each of the soldiers claimed that, although challenging, it imbued them with confidence and taught them about their own capabilities. The training at STANTA is highly realistic so that soldiers really are prepared for everything modern warfare can throw at them.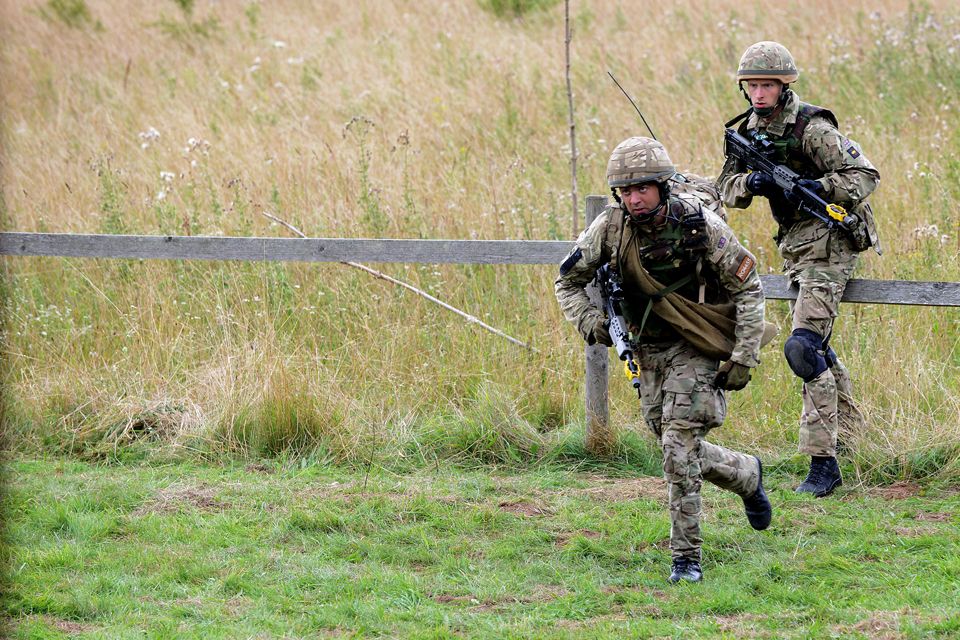 Major George Murphy, Training Major at the London Regiment, said:
This 2-week annual training period is an excellent opportunity for members of the regiment to come together and consolidate the training that they've been conducting over the previous 12 months.
He continued:
With increased integration of the Reserve and Regular Army it's really important that we conduct the most realistic and demanding training possible so that we can be as equally involved in future conflicts as we have been in the past.
The soldiers are taking part in complex night attacks with support from the regiment's own Mortar Platoon. In addition, they have access to the top quality training village that allows them to hone their skills in urban operations such as defence and attack in a built up area, breaking and entering, patrolling and conducting a diversionary attack.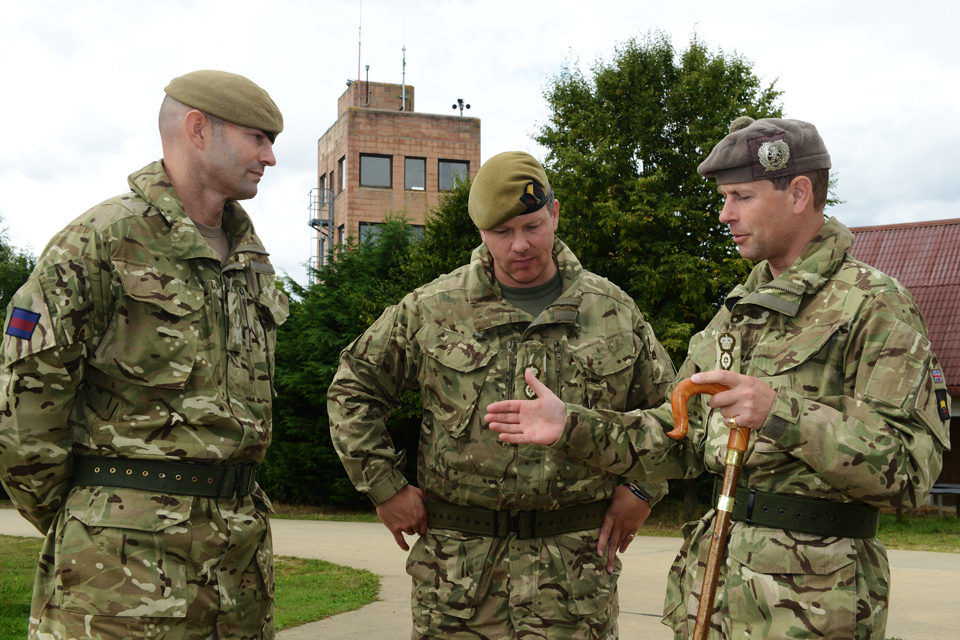 Lieutenant Colonel Tony Powell, Deputy Commander DIO Ops Training East, said:
DIO's priority is to support our Armed Forces as they prepare for operations. The size and nature of STANTA means that it offers excellent training facilities, challenging conditions and the perfect backdrop for a variety of military exercises.
The London Regiment provides infantry support to the Regular Army and comprises 5 companies drawn from Balham, Battersea, Blackheath, Camberwell, Catford, Clapham, Edgware, Hornsey, Kensington and Westminster.
It is also a fully operational unit, having deployed more than 400 reservists to Iraq and Afghanistan over the past 9 years, and its soldiers are looking ahead to upcoming deployments in Cyprus, Oman and Kazakhstan.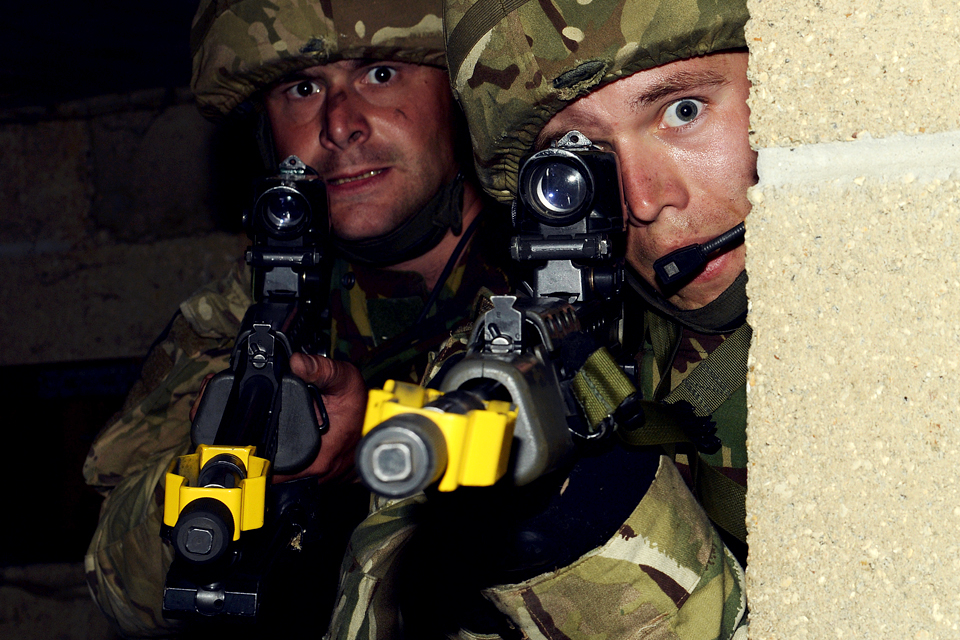 The UK's Reserve Forces play a vital part in our nation's defence. Find out how you can get involved and what is on offer for Reserves.
Published 10 September 2013