News story
London Metropolitan University granted probationary licence to enrol international students
The Home Office has awarded London Metropolitan University a probationary sponsor licence allowing it to enrol international students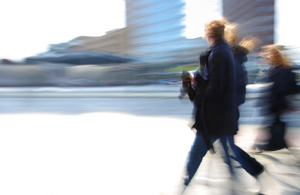 International students will be permitted to enter the UK to study at London Metropolitan University (London Met) from today.
This decision follows the removal of the university's sponsor licence in August 2012.
A series of inspections carried out by the Home Office in the last 6 months have demonstrated that the university has made the necessary improvements to its systems and administration. The university now meets the requirements needed to sponsor international students from outside the European Economic Area (EEA).
Probationary period
In line with Home Office policy, the university will now be subject to a probationary period in order to build a track record of compliance with the new students they enrol.
During this period there will also be a limit on the number of international students the university can enrol.
Immigration Minister Mark Harper said:
It is in the interest of international students that all institutions take their immigration responsibilities seriously and demonstrate that they comply with the rules. This is exactly why the sponsorship system was set up.

We have worked closely with university staff to ensure that London Met standards were improved. As a result the university now meets the required standards and we are able to grant a licence.

We will continue to welcome the brightest and best students to our world-class universities.
Home Office inspection teams looked at areas of concern that led to the revocation of the university's licence last year, and have worked with university staff to ensure they have appropriate processes for recruiting and monitoring their international students.
Advice for students
Following revocation the Home Office was in contact with affected students directly, and provided regular news and guidance on its homepage. More advice and guidance for current London Met students and those thinking of applying to study at London Met
Published 9 April 2013