Value of Fashion Report demonstrates value of sector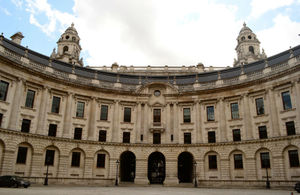 London Fashion Week, which runs from 17-22 September, is now underway with thirteen catwalk shows today including UK designers  Holly Fulton, Christopher Kane and Paul Smith.
Taking place at Somerset House, this year's event will also showcase collections from international designers including Todd Lynn, Nicole Farhi and Stella McCartney.
The UK Fashion sector forms a vital part of the UK's creative export and is a major contributor to the UK economy. The British Fashion Council (BFC) estimate that London Fashion Week alone is worth £30m annually to the London economy and last season orders placed were in the region of £100m. In 2008 UK consumers spent £46bn (in current prices) on clothing and footwear, according to figures published by the BFC.
Internationally renowned
Speaking at the launch of the recent Value of Fashion report by the BFC, Ed Vaizey, Minister for the Creative industries, said British Fashion "has the talent, creativity and skills to rival anywhere in the world. Our new and established designers and fashion labels are internationally renowned for their unique vision at the cutting edge of this hugely important global industry."
"This new research shows that fashion makes a significant contribution to the UK economy and confirms British fashion's status as one of our most important creative industries. I look forward to continuing to work with the BFC to make sure that the Government does what it can to further support the industry."
Further information
Published 28 September 2010