London 2012 to be delivered under budget
Nearly £500m of contingency funds still available as Opening Ceremony approaches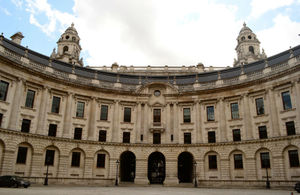 Figures from the Government's final quarterly economic report before the Games show London 2012 is on track to be delivered on time and under budget.
The overall funding package for the Games remains at £9.298 billion with £476 million of uncommitted contingency available.
The anticipated final cost of the Olympic Delivery Authority's (ODA) construction and transport programme is £6.761 billion - a decrease of £16 million on the previous quarter.
Savings made by the ODA up to 31 May this year have now topped the billion pound mark in total, reaching £1.004 billion.
"With only 44 days to go before the Olympics it is fantastic news that there is still £476 million of contingency funds left," said Culture Secretary Jeremy Hunt. "Britain has proved that not only can we put on a great show for the world to watch like we did with the Jubilee but that we can also deliver big construction projects on time and on budget."
Olympics Minister Hugh Robertson added: "The transformation of the previously contaminated land into the Olympic Park on time and under budget is a great success story for UK plc. I would like to thank all those who have worked so hard to deliver this project in such an exemplary manner.
"We can now look forward to a summer of sport built upon the firm foundations set down by the ODA, LOCOG and everyone else involved in the project."
Further information
Published 13 June 2012