London 2012 suppliers to get Olympic Games boost
Tens of thousands of companies can promote their Olympics and Paralympics involvement to help drive growth for Britain.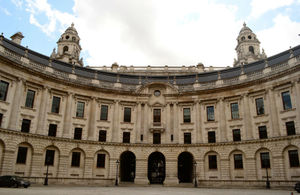 The landmark deal has been reached by the Government, British Olympic Association (BOA) and International Olympic Committee (IOC) and will give companies the recognition they deserve for the part they played in the success of the London Games.
Culture Secretary Maria Miller and BOA Chairman Lord Sebastian Coe today announced that the companies which helped build the Park, venues and provided goods and services for the Games will be able to actively promote their work on the London 2012 Games. The move is designed to provide a significant boost to the country's economy by helping firms land contracts and deals on the back of their involvement with the London 2012 Games.
"I am delighted that those companies that played such a crucial role in making London 2012 an incredible success can now be rightly recognised," said Maria Miller. "By lifting these restrictions we will be able to maximise the economic benefits from the Games."
Learn about the legacy of the Games in our graphics on flickr. ## Supplier recognition scheme
Government has committed £2 million to the BOA to allow it to establish and operate the new 'supplier recognition scheme' and companies will be able to apply to the BOA for a free licence from today.
This agreement marks the first time that, following an Olympic and Paralympic Games, companies that supplied goods and services will have the opportunity to promote their involvement to help develop new business.
Further information
Published 28 January 2013