London 2012 Paralympic Games tickets
Apply now to see sport like never before.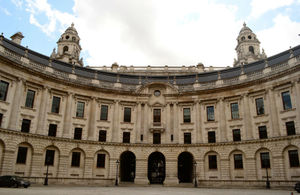 Tickets for the London 2012 Paralympic Games are now on sale.
And with over 300 sessions on offer across 20 venues ranging from Brands Hatch to the Olympic Park, there really is something for everyone.
It is anticipated that more than 4,200 athletes will take part in the 2012 London Paralympics Games, competing across 20 sports including boccia, wheelchair rugby, athletics and goalball.
Application process
Ticket prices start at under £5 with half of tickets available costing £10 and under. Applicants have until 6pm on 26 September 2011 to apply for tickets.
UK and EU residents can apply at tickets.london2012.com at any time during the application period. As with Olympic Games tickets, the system is not first come first served and tickets for oversubscribed sessions will be allocated via a ballot. A full list of Authorised Ticket Resellers is available for applicants outside of the UK.
Use the Paralympic sport selector to find out about sports at London 2012, you can then invite your friends to apply for tickets through Facebook.
Further information
Published 9 September 2011