London 2012 helps encourage a boom in women's sports participation
Culture Secretary wants to build further on success of British female medal heroes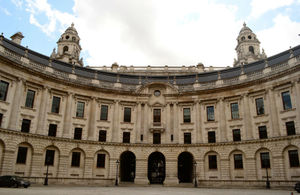 One million more women are taking part in sport and physical activity since the London 2012 Olympic bid was won in 2005, latest Government figures reveal today.
The Department for Culture, Media and Sport's Taking Part survey shows that 8.7 million women are playing sport or taking part in recreational walking or cycling for 30 minutes a week compared to 7.7 million in 2005 / 06.
In the last 12 months alone women's participation rates have leapt by 600,000 from 8.1 million for October 2010 to September 2011, highlighting the impact that hosting the London 2012 Olympic and Paralympic Games have had in encouraging women to be more active.
Overall the amount of people doing 1 x 30 minutes of sport or physical activity a week has increased by 2.3 million since 2005 / 06 to 19.1 million, with men accounting for 1.3 million of the rise.
Culture Secretary Maria Miller said:
"The London 2012 Olympic and Paralympic Games showed women's sport at its very best, with some inspirational performances from British female athletes. I am really encouraged that more women are taking up sport and leading healthier lifestyles.  We want to build on this by pushing for women's sport to stay in the spotlight and encouraging more women to get involved."
In other sectors Taking Part, shows that a record number of people (74 per cent of adults) visited a heritage site in the last year, up four percentage points since 2010 / 11 while attendance rates at museums and galleries are also at their highest level since the survey began in 2005 / 06 (52 per cent in the last year).
Participation and attendance in the arts is also on the rise with 79 per cent of adults partaking in the last year up from 76 per cent on 2010 / 11.
Notes to Editors
The latest Taking Part survey results covering the period October 2011 - September 2012, can be viewed here.
Press Enquiries: 020 7211 2210
Out of hours telephone pager no: 07699 751153
Public Enquiries: 020 7211 6000
Published 13 December 2012