London 2012 Festival launches
Five headline events across the UK kick off a summer-long celebration. World-famous conductor Gustavo Dudamel will lead the Simon Bolivar …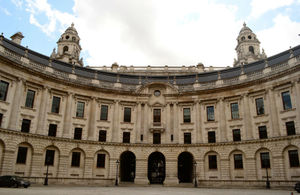 Five headline events across the UK kick off a summer-long celebration.
World-famous conductor Gustavo Dudamel will lead the Simon Bolivar Symphony Orchestra of Venezuela as part of The Big Concert in Stirling, Scotland, tonight as the London 2012 Festival opens.
The concert, which will be attended by Culture Secretary Jeremy Hunt, is one of five events being held across the UK to kick off the festival.
Running until 9 September, it will feature more than 25,000 artists from all 204 competing Olympic and Paralympic nations.
Saved manuscript
Among the pieces being performed in Stirling tonight is Benjamin Britten's Young Persons Guide to the Orchestra. The original manuscript of the work was saved for the nation after Culture Minister Ed Vaizey placed a temporary export bar on the piece to provide a last chance to raise the money to keep it in the UK. In March this year, the manuscript was acquired by the British Library.
Other London 2012 Festival events being held tonight include:
There are more than 10 million free tickets and opportunities to take part in 12,000 events, with performances at 900 venues in villages, towns and cities all over the UK.
Further information
Homepage wide and thumbnail images by Antoine Douaihy. Courtesy LOCOG.
Published 25 June 2012