News story
Lodge first registrations without original documents
From 28 November 2016, conveyancers will be able to lodge first registration applications without sending us original deeds and documents.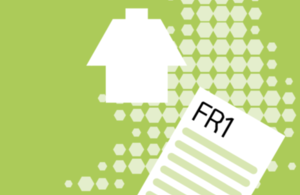 On 28 November 2016 we will publish a Registrar's Direction, which will enable conveyancers to lodge certified copy deeds and documents instead of originals. There will be certain conditions which we will set out in the Direction.
If you are a professional customer, this gives you the opportunity to deal with us more consistently and streamline your internal processes. You will be able to apply the same practice whether you are lodging:
documents that support a first registration application
documents to support an application to update to an existing register
The change will also help us explore whether we can offer customers electronic lodgement of first registrations through the portal.
Once we make the Direction, you will still be able to lodge first registration applications with original deeds and documents.
We will update Practice Guide 1: first registrations to reflect this change and set out the details in the Registrars Direction on 28 November.
We are not changing our policy that applies when the supporting deeds and documents for first registrations have been lost or destroyed. When you lodge applications under these circumstances, you will still need to follow Practice Guide 2 – First registrations of title if deeds are lost or destroyed.
Published 18 November 2016