World news story
LOCATE switch-off
Important changes to consular registration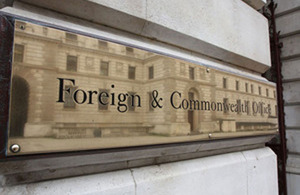 We are committed to providing British nationals with a modern and efficient consular service and as part of a programme to improve our crisis response, we are transforming the way we connect with British nationals in a crisis. We want to make sure resources get to those who need our help the most, particularly in a crisis.
Every British National going abroad will have access to update country-specific travel advice and we will continue to improve this service, providing updates by email and on social media.
During a crisis this will be particularly important and we encourage everyone to subscribe to these updates from here . Depending on the crisis, we may also publish a public hotline number or an SMS service.
You can follow the Embassy on twitter at @UKinEgypt on Facebook at UK in Egypt and on our webpages . You can follow the main FCO sites on twitter @fcotravel and on facebook at FCO travel - travel advice
This system is fast and effective and is already used by nearly 34000 email subscribers, 38000 Twitter followers and 20000 on Facebook. The travel advice for Egypt is read by between 18 and 30,000 people every week.
These methods of communication have superseded our LOCATE system for registering details with an Embassy 'just in case' an emergency occurs. Worldwide from 14 May we will NOT provide the LOCATE system, instead we shall be using our resources to improve our travel advice service and focus on those who most need our help.
Please get in touch either on our facebook page or by email to Cairo.Consular@fco.gov.uk if you have any questions.
John Hamilton, HM Consul
Published 1 May 2013