Locals aid Afghan and British troops in seizure of insurgent arms caches
Troops from C Company, 2nd Battalion The Rifles (2 RIFLES), were on a routine patrol with Afghan National Army (ANA) warriors when they were…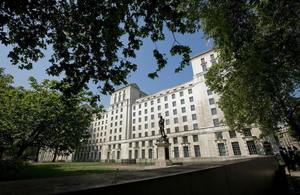 Troops from C Company, 2nd Battalion The Rifles (2 RIFLES), were on a routine patrol with Afghan National Army (ANA) warriors when they were approached by a local Afghan who invited the patrol over for a shura - an impromptu meeting that involves chatting and drinking 'chai' (tea).
The man disclosed that he and his family had been suffering from intimidation by insurgents, and so, after receiving reassurance of protection by the ANA and ISAF forces, he told the patrol the whereabouts of two Taliban 'hides' or weapons caches.
The man showed the joint patrol to an uninhabited compound with two separate caches inside.
The first cache contained improvised explosive device components, including pressure pads, battery packs and detonators, which were all picked up by the patrol's trained search dog. The second cache contained ammunition and a radio transmitter commonly used by the Taliban. All were heavily waterproofed.
An ammunition specialist, along with a specially-trained team designed to remove improvised explosive devices from the ground, were on call to remove the IED components and they are now on their way back to the UK for exploitation.
Major Gareth Davies, Officer Commanding C Company, 2 RIFLES, said:
The finds, a result of local national reporting, show the increased confidence of the locals in the security provided by Afghan National Security Forces [ANSF] and the International Security Assistance Force.

This has resulted in the Taliban being marginalised and the ANSF/ISAF being able to operate freely in the area.

This successful day shows the true value of population-focused relationships, and how the development of trust can save the lives of our soldiers, our Afghan partners and the local people.
Published 30 January 2012