Localism is key to improved resilience says Fire Minister Bob Neill
Bob Neill has announced next steps after the consultation on the future of fire and rescue control centres throughout England. This follows …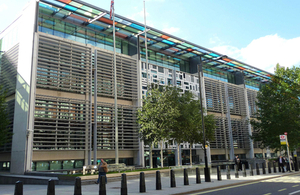 Bob Neill has announced next steps after the consultation on the future of fire and rescue control centres throughout England. This follows the cancellation of the FiReControl project which aimed to replace 46 local control centres with nine regional centres.
In total, 61 submissions were received from the public consultation exercise, mainly from fire and rescue authorities and services and suppliers in the fire and rescue industry.
A broad consensus emerged from the responses, especially around the Government's preferred approach of increased collaboration. The Government's commitment not to impose any central solution was particularly welcomed.
Fire Minister Bob Neill said:
First I would like to thank all those who responded to the consultation, and the valuable contribution made by the Chief Fire Officers Association and the Local Government Group to our next steps. The great majority of those responding to the consultation agreed with the Government's preferred approach of achieving improved resilience and efficiency through encouraging increased collaboration in a locally-determined way - with some Government support. Our strategy for the future is to build national resilience through local solutions.

I have today announced that total funding of £81million will be made available to England's Fire and Rescue Authorities to help them develop their own solutions for improving resilience and efficiency - as a guide, that's up to £1.8million each. More may be available where plans offer exceptional benefits but within the £81million total. A further £1.8million will support cross cutting initiatives that enhance resilience and efficiency, such as the development of common standards.
Securing national resilience and ensuring public safety against national risks is the primary focus of central Government in its ongoing relationship with the Fire and Rescue Services. The Department will work with the sector to develop and consult on a new National Framework. This will define national and local resilience roles, including issues arising in the context of cross-border working interoperability, and multi-agency interoperability. Discussions will include considering a national communications capability and standards for data exchange.
Notes to Editors:
On 20 December 2010, Fire Minister Bob Neill MP announced the termination of the main IT contract and closure of the FiReControl project. The project began in 2004, following a short consultation, and had aimed to replace England's 46 standalone fire and rescue control rooms with a national network of nine resilient control centres. The contract was terminated because the contractor EADS Defence and Security (now trading as Cassidian) Ltd could not meet the requirements of the project within an acceptable timeframe.
Fire and Rescue Authorities have a statutory duty to respond to emergency fire and rescue calls and mobilise appropriate resources to incidents under the Fire and Rescue Services Act 2004. Throughout the project Fire and Rescue Authorities continued to be funded via traditional funding streams to maintain and replace their control room systems in order to fulfil their statutory duty. The FiReControl project was included in the Fire and Rescue Service National Framework 2008-11.
The Department for Communities and Local Government (DCLG) consulted on the future of fire and rescue control services in England from 13 January to 8 April 2011.
The consultation document can be found at: www.communities.gov.uk/publications/fire/fireandrescuecontrolservices and the response document at www.communities.gov.uk/publications/fire/controlservicessummaryresponses.
Twitter
Keep up to date with the Department by following us on Twitter (external link).
Media enquiries
Visit our newsroom contacts page for media enquiry contact details.
Published 5 July 2011