Local sports groups to benefit from £40 million Lottery fund
Sport England invites local projects getting more people into sport to bid for funding.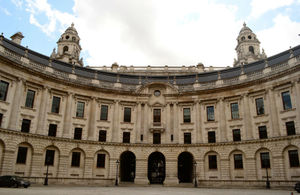 The new Community Sport Activation Fund has been set up through National Lottery funding to support grassroots activity right across the country. It is part of Sport England's strategy to deliver a lasting sporting legacy from last year's successful Olympic and Paralympic Games.
Launching the fund, Sport England's Chief Executive, Jennie Price said: "We want to hear from sports groups across the country that have innovative ideas to get more people involved in sport."
Welcoming the announcement, Sports Minister Hugh Robertson said: "I encourage clubs, councils and sports groups across the country to put bids in and help increase the sporting opportunities for people in their local areas. We have already seen more people participating in sport since the Games and we want grassroots sport to continue to grow."
Open for bidding
Sport England will invest around £12.5 million in the first two rounds of the Community Sport Activation Fund, with more funding available in 2014 and 2015. First round bids will be accepted until 4 February 2013.
Community groups, charities and councils are among those that can bid for funding for up to three years, with grants of between £50,000-£250,000 on offer for a wide range of projects. Successful projects will demonstrate:
A focus on a defined geographical area and community
Understanding of what local people want from sport with ambitious but realistic plans to get more people involved
Strong local partnerships, including other funding sources
Further information
Published 15 January 2013