News story
Local people get a greater say in healthcare as Monitor authorises 2 new foundation trusts
Over 2 and a half million people across England will have a greater say in the running of healthcare services in hospital and in their communities.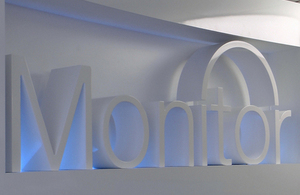 Nottinghamshire Healthcare NHS Trust and Kent Community Health NHS Trust have both become foundation trusts. There are now 150 NHS foundation trusts in total, almost two-thirds of all trusts in England's NHS.
Providing a range of services including mental health, intellectual disability and community health services to over a million people, Nottinghamshire Healthcare is the first trust providing high-security psychiatric services to be awarded foundation trust status. It runs Rampton Hospital and also provides healthcare in 13 prisons across the country.
Kent Community Health NHS Trust is the third community trust to become a foundation trust, and is the second largest community trust in England. It will now have more freedom to tailor and improve how it cares for patients in their homes and communities, which could reduce the need for patients to go to hospital for treatment.
Miranda Carter, Monitor's Executive Director of Provider Appraisal, said:
The approval of 2 new foundation trusts is good news for patients across England who will get a greater say in their local healthcare services, and for the trusts which will benefit from extra freedoms.

Having the ability to receive treatment outside of hospital and close to home matters to patients. It's also important that patients get the chance to put their views across on their local healthcare, and as new foundation trusts Kent Community Health and Nottinghamshire Healthcare will be able to offer this to local patients.
As NHS foundation trusts, Kent Community Health and Nottinghamshire Healthcare will be:
free from central government control and able to decide how to improve services for patients
able to retain any surpluses they generate to invest in new services, and borrow money to support these investments
accountable to their local communities, with local people able to become foundation trust members and governors
Published 2 March 2015