Local growth will help energise economic recovery
Putting power into the hands of local people is the right way to unlock the growth needed to support the country's economic recovery, Communities…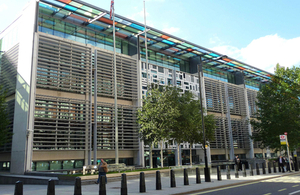 Putting power into the hands of local people is the right way to unlock the growth needed to support the country's economic recovery, Communities Secretary Eric Pickles has said, reporting on Government measures to boost local economies.
 
The Government is determined to promote strong, sustainable and balanced growth across the whole country, by pushing power away from Whitehall to local communities, businesses and councils.
Huge strides have been made over the last 12 months that have placed local people more in charge of their local economy than ever before so they can remove the barriers preventing private sector investment and spark a new wave of local enterprise. In every area there is local economy action, investment or reform taking place, including:
Boosting local growth
38 Local Enterprise partnerships that are bringing councils and local business together across 99 per cent of the country to determine and drive new plans for local growth. In Tees Valley, for example, the partnership has already helped to create 458 new jobs, and safeguarded £91 million of private sector investment.
There are now 24 local Enterprise Zones that will act as local growth catalysts. Every zone is now actively pursuing their strategies built around the perks government has put on the table to attract hundreds of new businesses and thousands of jobs that will encourage a new generation of entrepreneurs.
The £2.4bn Regional Growth Fund is being distributed around the country and is expected to create up to 328,000 jobs and attract up to £8.5bn of private sector investment by 2014. The first two rounds of successful bidders have already been announced. An extra £1bn was pumped into the fund last month by the Chancellor.
The £500m Growing Places Fund will give Local Enterprise Partnerships the financial clout to back key infrastructure their areas need to unlock development that will generate jobs and homes.
A £400m Get Britain Building investment fund will help re-open "shovel-ready" development that has stalled across the country.
Communities in charge
Business rate reform is being put in place to make sure that councils and communities will feel the real benefits of development and economic expansion, by allowing money to be reinvested in the local area.
The eight largest cities outside London - Birmingham, Bristol, Leeds, Liverpool, Manchester, Newcastle, Nottingham and Sheffield - are in the process of being given the freedoms needed to become engines of growth.
The Community Infrastructure Levy is allowing councils to raise local funds from developers putting up new buildings in their area.
The Localism Act, which is now pushing power out to the local communities, business and councils, giving them the freedoms and opportunities to take charge and drive growth in the direction best suited for where they live.
More homes, simpler planning
The New Homes Bonus, which is already ensuring councils that promote housing growth are getting rewarded. A bonus is paid for new homes built or property brought back into use.
Public sector land sites in many areas are being identified and freed up. These have the capacity to deliver up to 100,000 new homes through Build Now, Pay Later deals between Government and developers.
Proposals to reform the planning system to make it more efficient and straightforward.
Eric Pickles said:
A year ago Central Government and the square mile pulled all the strings, but we've made huge strides to put local people back in charge of their local economies, removing barriers blocking their way and creating incentives and investment needed.

More power has been pushed away from Whitehall than ever before and it is helping to create the conditions for balancing growth across the country that will lead to a sustained economic recovery.

The sky really is now the limit for local communities to grab the opportunities this power shift offers to take control and innovate to boost local growth.
Published 16 December 2011