Local growth moves up a gear
New measures to help local enterprise partnerships and further roadshows for the Regional Growth Fund.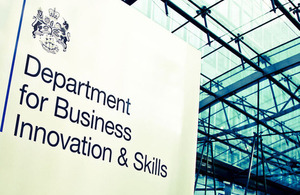 Business Minister Mark Prisk has stepped up the drive to stimulate local economic growth, announcing a package with three measures to help local enterprise partnerships get up and running. He also met for the first time the South East Midlands local enterprise partnership.
Lord Heseltine also kicked off a series of road shows on Thursday 12 March to promote the second round of the Regional Growth Fund and encourage bidders to compete for a share of £950m.
Local Enterprise Partnerships
Local enterprise partnerships (LEPs) are able to bid for a share of the one-off £5m start up fund until the end of June. The Government expects the fund to cover start up costs such as:
Office rental and equipment.
Training.
Engaging with the wider business community.
LEPs that already have these functions in place will not be able to bid for a share of the fund. The bids need to demonstrate that they can bring in other sources of funding as well, and that they have a plan to become self-sustainable.
LEPS can also access the online Toolbox, which provides comprehensive information on economic development activity across government departments, and ideas for strong partnership and government working.
Partnerships will also be able to access information through the new BIS Local network which will be the first point of contact on any issues.
Mark Prisk said:
"Today we are moving up a gear in promoting local growth. Over the last ten months, business and civic leaders have risen to the challenge and we now have 33 partnerships in place covering 92 per cent of all businesses in England.
"The package of support opportunities I've announced today will help partnerships to translate their ideas and ambition into real action to help businesses in their areas and to unlock growth."
** Mark Prisk meets with South East Midlands local enterprise partnership
**
Mark Prisk met with the South East Midlands LEP at Bedford i-lab on Friday 13 May to hear about the partnership's plans for appointing its board and the main objectives and priorities it hopes to address.
The partnership covers Bedford, Central Bedforshire, Luton, Milton Keynes, Aykesbury Vale, Cherwell, Dacorum, Northampton, Corby, Daventry, Kettering and South Northamptonshire.
The South East Midlands LEP covers a population of 1.8 million people, and 76,000 active enterprises.
Mark Prisk said:
"The representatives I met have exceptional local knowledge and we discussed their ideas for the future and how they will put their action plans into practice. I have every confidence that they will be a success and look forward to hearing more about their progress.
"I will continue to meet more partnerships across England in the coming weeks and months to hear about their concerns, their successes and most importantly how they plan to make a contribution to economic growth in their area."
Regional Growth Fund
The first road show for the second round of bidding for the Regional Growth Fund took place in Margate on Thursday 12 March.
Read Sir Ian Wrigglesworth's first post on the Regional Growth Fund blog; his personal take on the Fund and where he will talk about his experiences as he tours the country.
The second round of the Regional Growth Fund opened to bids on April 12 and will close at midday on July 1. The second round will aim to allocate around £950m - the bulk of the £1.4bn fund.
Find out more details about the Regional Growth Fund, submitting a bid and future road shows.
Lord Heseltine attended the event in Margate, and spoke about the importance of economic growth and the role of the Regional Growth Fund. He then took questions about the process of submitting high-quality bids that offer the potential to create new jobs.
Lord Heseltine said:
"The Regional Growth Fund was exceptionally popular in the first round, and we received many bids that demonstrated strategic thinking on how to create jobs and contribute to local economies.
"I hope businesses and public-private partnerships are inspired to think about innovative and creative ways of making a difference to growth and shaping their economic future, and that we will see results of this thinking when we are assessing bids.
"The road shows are an excellent opportunity for potential bidders to find out more information about ensuring bids meet the objectives and criteria. I urge all those interested to ask questions, and get as much out of these events as possible."
Links
Published 13 May 2011