Local fight against fraud stepped up
A new strategy was unveiled today to help councils hit back against fraudsters and prevent losses of over £2 billion a year.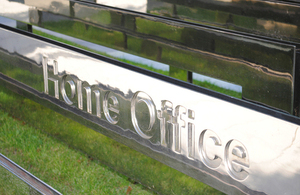 Fighting fraud locally' provides a blueprint to better equip local authorities to fight a range of frauds including housing tenancy, council tax, and blue badge parking fraud.
It draws on the best practices of councils already successfully tackling fraud, offers practical anti-fraud advice and is accompanied by a set of supporting online products that councils can use to more aggressively tackle fraud.
The strategy is the result of an eight-month review led by the national fraud authority (NFA) and supported by the department for communities and local government (DCLG), the local government association (LGA), local government representative organisations and council chief executives.
The national fraud authority's director of public sector fraud Mike Haley said:
'Fighting Fraud Locally signifies an unprecedented collaboration between local and central government to fight frauds that cost councils dear.
'If councils implement the recommendations and adopt the good practice set out in the strategy significant savings could be made - money which can be used to protect frontline services.
'We hope the free products we have helped develop will make a tangible difference in helping defeat fraudsters who target councils.'
Over 400 individuals from a wide range of councils and local government bodies were consulted during the development of the strategy, which meets a recommendation made in fighting fraud together, the national plan to reduce fraud. Every local authority is now being encouraged to implement the recommendations to help identify and address their own levels of fraud.
Commenting on behalf of the local government association, Sevenoaks councillor Peter Fleming said:
'Local government fraud represents just three per cent of the overall figure across the entire public and private sector. This is an indication of the effective and tireless work councils put in to tackling fraud.
'Fighting fraud locally provides a valuable tool for councils in both enhancing prevention and developing smarter enforcement. Now is the time for councils to renew their efforts to tackle fraud in order to save money down the line and protect spending on vital public services'
The national fraud authority has worked with private and public sector partners to develop an online package of anti-fraud products and guides to support the strategy. These include:
a fraud checklist to help local authorities identify possible gaps in a council's current fraud response;
an online fraud resilience check to help local authorities measure their resilience to fraud and assess if they need to improve;
a counter fraud and corruption e-learning training course to help councils raise levels of awareness among staff and facilitate better detection rates;
an online 'fraud zone' and discussion forum containing examples of anti-fraud best practice.
Baroness Hanham CBE, parliamentary under secretary of state for the department for communities and local government, said:
'Fraud is a complete waste of tax-payers money and they should expect us to combat it in every way we can. Fighting fraud locally provides a blueprint for a tougher response to tackling fraud with many examples of what councils could and should be doing, to bring this under control.
'I look forward to hearing from councils how they are adopting the best practices highlighted in 'fighting fraud locally'.
Ian O'Donnell, executive director for corporate resources at Ealing council, which expects to save £7 million tackling council tax fraud, said:
'Fraudsters use every trick in the book to steal from honest taxpayers so councils need to be much smarter about working together to catch them out.
'In Ealing alone we're saving millions of pounds of taxpayers' money by tackling fraud more effectively, so across the country this work will make a massive difference.'
Notes to editors
1. The national fraud authority is the government's strategic lead organisation on counter-fraud activity in the UK. The NFA published its annual fraud indicator on 29 March. The report estimates that fraud costs the economy £73 billion a year - £2.2 billion of which is suffered by local government. The report can be found here: http://www.homeoffice.gov.uk/agencies-public-bodies/nfa/
2. The strategy's oversight board drew members drawn from the following organisations: NFA; LGA; DCLG; local authority investigation officers group (LAIOG); chartered institute of public finance and accountancy (CIPFA); institute of revenues rating and valuation (IRRV); the London boroughs' fraud investigators group (LBFIG); chartered institute of housing (CIH); and the chief executives of Birmingham City and Kent county councils.
3. Many councils and housing associations are already tackling fraud and error in housing tenancy. In 2010-11, local authorities recovered over 2,000 properties - 1,100 more than in 2008-09. Examples of councils who have established good practice include Birmingham city council, which estimates it has saved £25m tackling non benefit fraud over the last five years, and a number of local authorities in London making significant progress including Brent and Kensington and Chelsea.
4. In October last year the NFA published fighting fraud together - the national strategic plan to reduce fraud. The plan brings together 37 public, private, voluntary and law enforcement agencies to improve the collective response to fraud and the damage it causes to individuals and the economy.
5. The online toolkit is available to local authorities via www.tisonline.net/
6. For more information on fighting fraud locally please contact the NFA press office on 0207 035 3535; the LGA press office on 0207 6643333,  the DCLG press office on 0303 4441201 or Ealing council press office on 020 8825 8686
Published 3 April 2012