Local crime fighting projects praised at awards ceremony
Project that led to the closure of 25 brothels and crack houses has won the national Tilley Award 2010.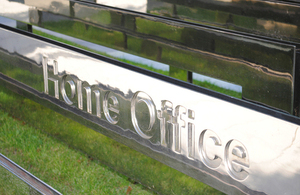 A project that led to the closure of 25 brothels and crack houses and visibly reduced prostitution in two residential areas of Northampton has won the national Tilley Award 2010.
Operation Uncanny beat ten regional finalists to take first place after introducing a number of innovative measures to tackle the problem.
This included local agencies working with the police and the community to provide advice and support to encourage women to leave prostitution, which led to the dramatic decline in the number of sex workers in the Spring Boroughs and Semilong residential areas of Northampton.
Second place was awarded to The Hyndburn Snooker Youth Club in Lancashire, which saw a reduction in crime and disorder by providing free snooker and other activities to young people. Talking the Hardest, a project tackling gang related anti social behaviour in Peckham town centre, was awarded third place.
All ten finalists were recognised for their partnership work in finding solutions to problems affecting their local community at a ceremony held in the House of Commons.
Minister for Crime Prevention James Brokenshire, said: 'By working together to find local solutions to local problems these projects are excellent examples of communities taking ownership and making a real difference to their local area.
'I want to congratulate all the winners on their achievements and encourage them to share their knowledge so that more local communities can adopt problem solving approaches like these.'
The Tilley Awards were set up 12 years ago to recognise innovative crime fighting projects where police and local community safety agencies are successfully working together to identify and tackle local crime problems. This year's awards saw more than 110 entries.
Notes to editors
1.The Tilley Award is named after Professor Nick Tilley, who has carried out considerable work in the UK, often commissioned by the Home Office, to develop problem-oriented approaches to crime reduction. The awards are funded by the Home Office to encourage and spread best practice in crime fighting approaches across England and Wales.
2. A summary of all the finalists can be found on the Home Office website.
3. For more information ring the Home Office Press Office on 020 7035 3535.
Published 11 November 2010