News story
Local authorities' responsibilities for charging
Each local authority has powers, under Part 3 of the National Assistance Act 1948, to arrange social care services for people living in its …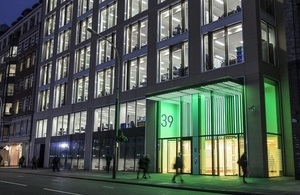 Each local authority has powers, under Part 3 of the National Assistance Act 1948, to arrange social care services for people living in its area who need them.
Charging for social care is not new. People have always had to pay for, or contribute towards, the cost of social care. There are different arrangements for charging for residential care and non-residential care that take into account the individual needs and situation of the person requiring care. Legislation and guidance is in place to encourage a fair and consistent approach.
The local authority that arranges a person's care is responsible for interpreting and applying the regulations and guidelines in order to decide what to charge.
Anyone who is unhappy with a local authority's changing assessment should complain through the authority's statutory social services complaints procedure. If the procedure does not resolve the complaint, the person can ask the Local Government Ombudsman to investigate.
Since 1 October 2010, the Local Government Ombudsman has also been able to consider complaints by people who arrange their own care.
Published 3 May 2012