Local authorities meet broadband deadline
Superfast broadband procurement moves forward in many areas - with two exceptions.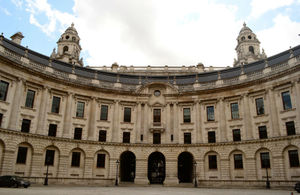 All local authorities except two have submitted initial broadband plans on time, Culture Secretary Jeremy Hunt revealed today.
North Tyneside and South Tyneside were the only local authorities that failed to produce plans for taking superfast broadband to homes and businesses in their area.
Five more areas had their broadband plans approved meaning 40 per cent of local authority projects have been given the go-ahead to begin procurement.
£530m to provide superfast broadband
We have allocated money from a £530 million fund to each local authority in England to help provide 90 per cent of homes and businesses with superfast broadband access and everyone with access to at least 2Mbps.
Local authorities are responsible for leading the broadband roll-out in their area. Councils had until the end of February to submit an initial Local Broadband Plan that details how they will roll-out broadband in their area. 
Hunt said he was "pleased" at the "fast progress", but added "we cannot afford to relax - we must continue to drive forward with taking superfast broadband to all areas of the UK."
'No one can afford to slack on making sure we have the best broadband in Europe'
North Tyneside and South Tyneside have told the Government they will achieve 90 per cent superfast broadband coverage through other means and have expressed no interest in using their allocated funding to go further.
Mr Hunt commented "North and South Tyneside seem blithely confident they will deliver world class digital infrastructure - I just hope they are not being complacent. No one in the UK can afford to slack on making sure we have the best broadband network in Europe upon which so many of the jobs of the future depend."
Further information
Published 26 July 2012