Local authorities given broadband deadline
Culture Secretary lays out timetable for English councils to submit plans.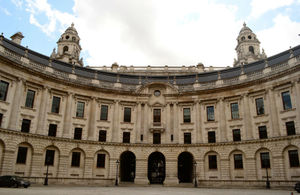 Draft plans for rolling out superfast broadband need to be submitted to the government by the end of February, Culture Secretary Jeremy Hunt has announced.
The government is aiming to provide 90 per cent of homes and businesses in the country with access to superfast broadband and everyone with access to at least 2Mbps to ensure the UK has the best broadband network in Europe by 2015.
Local authorities in England will receive money from a £530 million fund to provide superfast broadband in their areas.
After they submit draft Local Broadband Plans, a final plan needs to be agreed with the government by the end of April next year. Local authorities will also need to have match-funding in place, with this money coming from their budgets, European programmes or any other source.
"Superfast broadband is fundamental to our future economic success," Mr Hunt said. "Businesses need it to grow, the public will need it to access new services. Some local authorities will find these to be challenging targets. But I will not allow the UK to fall behind in rolling-out superfast broadband."
The Government published its strategy for rolling-out broadband in rural areas last December and announced how much funding had been allocated to each area in August.
Further information
Published 16 December 2011