Press release
Llangollen International Eisteddfod plays key role in promoting peace, says Cheryl Gillan
Llangollen's International Musical Eisteddfod plays a vital role in promoting world peace, and in bringing nations closer together, Welsh Secretary…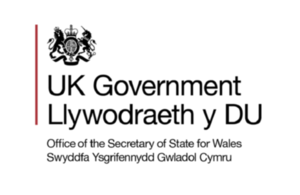 Llangollen's International Musical Eisteddfod plays a vital role in promoting world peace, and in bringing nations closer together, Welsh Secretary Cheryl Gillan said during a visit to the annual festival.
Mrs Gillan, who was today's Eisteddfod President, visited the site and met some of the many volunteers who contribute to the event's success.  The International Eisteddfod, which is celebrating its 65th anniversary, is widely regarded as one of the world's most inspirational cultural festivals, attracting more than 4,000 competitors to Llangollen each year.
Speaking in the Eisteddfod Pavilion, Mrs Gillan said:  "It is a tremendous honour to be invited to attend the International Eisteddfod as Day President.  In the aftermath of the Second World War, the notion of hosting an international version of the traditional Welsh Eisteddfod seemed to some as impossible.  But fortunately, this dream became reality and has taken a great Welsh tradition and turned it into a truly international event.
"Llangollen, and the whole of Wales, should have immense pride in their achievements - they have brought Nations together through friendship and peace.  We live in a fast-paced modern world where turbulent events are shown on our TV screens and radios on a daily basis.  In such a world, it is important that the wider global community is trying to bring the spirit of peace to such troubled corners of our world, acting as peacekeepers to try and stem violence and work out their differences.
"We do this by increasing the understanding of what unites us and celebrating what makes us different - something the Eisteddfod excels at.  The Eisteddfod's contribution in promoting peace was recently acknowledged by the Prime Minister and I could not agree more.  We must not forget the important role that cultural diplomacy has to play."
Earlier today, Mrs Gillan took a trip on Llangollen canal across Pontcysyllte aqueduct and met representatives from British Waterways and local businesses to hear their views on the benefits of the waterways.  The aqueduct was grated World Heritage status by UNESCO in June 2009.
Mrs Gillan added:  "We are blessed in Wales to have such a beautiful and diverse landscape.  Tourism and our waterways make a vital contribution to our economy and it was wonderful to be able to take a trip across Pontcysllte aqueduct and meet representatives from British Waterways and local businesses.  Our waterways offer many benefits, including sustainable transport, and support for rural communities through recreational activities, tourism and job creation.  I am keen that as many people as possible get to benefit from these."
Published 8 July 2011