News story
'Llangollen adds its own sparkle to 2012 UK cultural and sporting events' – Minister David Jones
The Wales Office Minister David Jones has today [5th July] Praised the success of this year's Llangollen International Eisteddfod during a visit…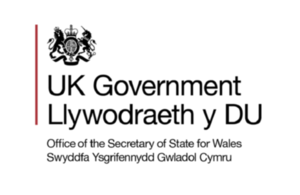 The Wales Office Minister David Jones has today [5th July] Praised the success of this year's Llangollen International Eisteddfod during a visit to the festival. 
Mr Jones was at the site to meet with Eisteddfod Chairman Phil Davies and festival organisers who make the Eisteddfod an annual success, before visiting Leader of Denbighshire Council, Hugh Evans and a number of exhibitors including Soroptimist International, Lions International and North Wales Fire and Rescue Service.  The Minister also offered his support for Soroptimist International's campaigns to raise funds for 'Mary's Meals' and Maternal and Child Health Advocacy International, (MCAI) in The Gambia.
The Minister also welcomed the new Rotary International President for Britain and Ireland, John Minhinnick, to the Eisteddfod for his first visit, before hearing about the organisation's efforts to help eradicate polio across the world, through the 'Polio Plus' project.
**Wales Office Minister David Jones said: **"This year's event underlines the important role that the Llangollen Eisteddfod plays in bringing people and places together to celebrate one another's cultural heritage. This is especially important this summer, with the passing of the Diamond Jubilee celebrations and the upcoming Olympics putting all home nations of the UK in the spotlight around the world.
"The Llangollen International Music Eisteddfod adds its own unique sparkle to a bumper year of sporting and cultural events across the UK, giving visitors an insight into the rich history and artistic traditions of Wales as well as an opportunity to experience others."
Published 5 July 2012