News story
Liz Truss encourages West Midlands independent businesses to embrace export opportunities
Chief Secretary to the Treasury visited Birmingham and Coventry to hear from small and independent businesses about how the government can help them increase exports.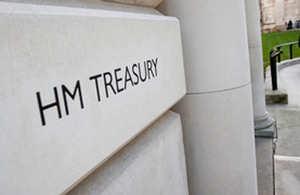 The Chief Secretary to the Treasury Liz Truss has praised independent and start-up businesses in West Midlands as the "engine of the Midlands economy" and revealed that first quarter exports from the West Midlands were worth more than £8.8 billion alone, up on last year.
Speaking during a roundtable event with a group of small businesses in Birmingham today (Thursday 5 July), the Chief Secretary to the Treasury, Liz Truss, said:
We know that small businesses and entrepreneurs in Birmingham are doing great work creating jobs and powering economic growth for the Midlands.

The employment rate in the West Midlands has increased faster than any other UK region during 2018, and this is in part thanks to successful independent businesses.

To continue this positive trend, it's important that businesses in this region have as much opportunity as possible to increase their trade and create jobs and I'm here today to learn about how we can help them do this.
The employment rate in the West Midlands is at a record high level with 2.8 million people in work. There are also 92,000 more businesses in the West Midlands now when compared to 2010.
Published 5 July 2018