Liverpool Care Pathway independent review: public call for evidence launched
Members of the public were today invited to share their experiences of the Liverpool Care Pathway (LCP), both good and bad, as part of an independent review being chaired by Baroness Julia Neuberger.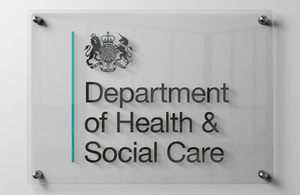 Baroness Neuberger is Senior Rabbi at the West London Synagogue and former Chief Executive of the King's Fund
Views will feed into the independent review of the pathway, which was announced in November 2012 by Care and Support Minister Norman Lamb to investigate concerns that were raised, particularly around accounts of the withdrawal of foods and fluids from dying patients, and the use of financial incentives.
The closing date for responses is 5 April 2013.
Written submissions from the public can be sent via email to: liverpoolcarepathwayreview@dh.gsi.gov.uk or by post to the following address:
Liverpool Care Pathway Review
Department of Health
Richmond House
79 Whitehall
London SW1A 2NS
Those that have submitted evidence will be invited to attend one of the regional sessions with Baroness Neuberger. Details of these sessions will be announced shortly.
If anyone wishes to attend one of the regional sessions without submitting evidence, they can also request to do so by email or post.
Also announced are the full details of the panel of independent experts appointed by Baroness Neuberger to run the review:
Denise Charlesworth-Smith - Has experience of the Liverpool Care Pathway when her father was placed on it
Tony Bonser - fund-raiser for Macmillan Cancer Support; North Western Champion for the Dying Matters Consortium
Professor Lord Harries of Pentregarth - Former Bishop of Oxford
Lord Charles Guthrie - Chancellor of Liverpool Hope University; Chairman of both the Hospital of St John and St Elizabeth and St John's Hospice
Prof Emily Jackson - Dean of Law at the London School of Economics
Dr Dennis Cox - Royal College of General Practitioners
David Aaronovitch - Columnist for The Times
Lord Khalid Hameed - Chairman of the Alpha Hospital Group; Chairman & CEO of the London International Hospital
Sarah Waller - A former trust chief nurse and director of human resources: currently leads The King's Fund's Enhancing the Healing Environment Programme
Speaking today, Baroness Neuberger said:
"I am honoured to have been asked to lead this review. It will tackle a really important area of concern and, I hope, be able to make recommendations that will improve how dying people are treated within our health and social care system."
The review of Liverpool Care Pathway was outlined in January and will report to ministers and to the NHS Commissioning Board in the summer.
Published 16 February 2013