World news story
Live Twitter Q&A event planned for British nationals travelling for Hajj
British Hajj Consular team will answer questions on Hajj support for British nationals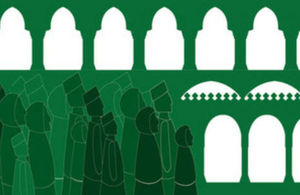 The Foreign & Commonwealth Office know how deeply important the Hajj is to all those who attend it and has been providing assistance to British nationals performing the Hajj for the past sixteen years.
The Hajj Consular team in Saudi Arabia will host a Live Twitter Q&A hour on Monday, 22 September 2014 between 11am to 12pm (UK time) to answer questions on support provided to British nationals during Hajj. Questions can be sent to the @UKinSaudiArabia Twitter account using #HajiUK. This year, the British Hajj Consular team will be based at the Makkah Hilton from 28 September to 12 October, 2014 (4th – 18th Dhi al Hijjah) and can be contacted on +966 125 34 0000 or + 966 501 00 4268 during this period.
Mohammed Shokat, HM Consul-General Jeddah said
Almost 18,000 British pilgrims are expected to perform Hajj this year. The Custodian of the Two Holy Mosques King Abdullah and the government of the Kingdom of Saudi Arabia undertake their responsibilities towards the pilgrims with real commitment and are consistently seeking ways to upgrade the infrastructure and services available to ease the pilgrimage for millions of Muslims each year. This live twitter event seeks to increase awareness of the help and support provided by our Consular team to British pilgrims visiting Saudi Arabia during Hajj.
Published 16 September 2014