News story
Lionel Barber reappointed as a Trustee of Tate
The Prime Minister has reappointed Lionel Barber as a Trustee of Tate for two years from 31 January 2019 to 30 January 2021.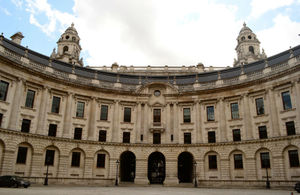 Lionel Barber
Lionel Barber is the editor of the Financial Times, appointed in November 2005. Previously, he was the newspaper's US managing editor, based in New York, responsible for the US edition.
Joining the FT in 1985, he was the editor of the continental European edition between 2000 and 2002 and from 1998 until 2000 he was the news editor. He has also been the Brussels bureau chief and is a trustee of Carnegie Corporation in the US.
The role is not remunerated. This appointment has been made in accordance with the Cabinet Office's Governance Code on Public Appointments. The appointments process is regulated by the Commissioner for Public Appointments. Under the Code, any significant political activity undertaken by an appointee in the last five years must be declared. This is defined as including holding office, public speaking, making a recordable donation, or candidature for election. Lionel has declared no such political activity.
Published 29 March 2018