News story
Linked data enhancements
News of two new tools to help you use Land Registry data.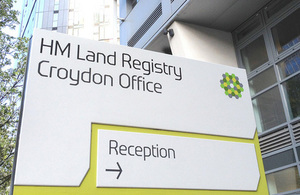 Land Registry has today launched two new tools that are designed to help you use our data:
Other developments to our HPI open dataset mean it is now released as 5 star linked data as defined by W3C, enabling interlinks with other datasets such as the Office of National Statistics and Ordnance Survey.
Search the HPI background
Our existing HPI search provides the average property price, sales volumes and property type for specified locations over a defined period of time. It is updated monthly and provides our customers with the opportunity to search not only the most recent HPI information but also the recalculated figures dating back to 1995.
New beta search tool
In response to customer feedback we have developed a new improved search tool that incorporates download functionality. By adding regional hierarchy it is now even easier for you to identify and compare areas in England and Wales. You now have the option of typing the area name or selecting it on a clickable map. Real-time preview allows the search options to be changed, helping you to drill down through layers of information.
Reports can be downloaded as a CSV or as Turtle data (TTL). You can also view the SPARQL query that would have been generated in the background of the application. Using the SPARQL form results can also be generated in XML, JSON, plain text or as a table. Whilst the new beta search is being tested you can still access the existing HPI search tool.
As a result of this development and our ongoing commitment to improve accessibility to our data, we have standardised region names with lower case letters. This improves consistency with other datasets and ensures our data meets linked data guidelines. It has also made it possible for us to link to other sources of Open Data making our HPI linked data the first 5 star dataset.
Price Paid Data Report Builder
We released our full price paid dataset in November 2013, making over 19 million residential property transactions available for our customers to download. Dating back to January 1995 and updated each month the dataset continues to grow.
Despite making this data available for free on our website, we have continued to receive requests for bespoke extracts of the data, a service which was provided for a fee before November 2013. While our linked data SPARQL query enables this type of report, we are aware that not everyone is able to make use of it currently.
To make our data easier to analyse, we developed the Price Paid Data report builder. The system enables you to build bespoke extracts of our price paid data. Reports can be defined by location, tenure, price paid or property type over a specified period of time. The results can then be downloaded as a CSV with our without headers, or TTL file. SPARQL view is also available.
Andrew Trigg, Head of the Data Programme said,
as a member of the Public Data Group we are keen to ensure our data is easy to access and use.
To help ensure we get things right, we would encourage you to share your experience using our tools. You can contact us on 0300 006 0478 or by emailing commercial.services@landregistry.gov.uk.
Published 30 April 2014