Press release
Life Foundation Trust under investigation
Inquiry examines concerns about business rates relief.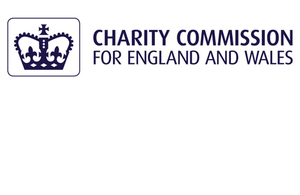 The Charity Commission has announced that it has opened a statutory inquiry into Life Foundation Trust (registered charity number 1147572).
The charity, which was registered in 2012, has objects that include the promotion of education, the advancement of health and the saving of lives. Its registered address is in Manchester.
The regulator is investigating concerns about the trustees' decisions to enter into agreements by the charity to occupy vacant commercial premises, resulting in the charity becoming potentially liable for the payment of significant business rates.
The inquiry will examine whether the trustees have properly discharged their legal duties including timely filing of the charity's annual accounts and returns and whether, and to what extent, there was mismanagement or misconduct in the administration and management of the charity on the part of the trustees.
The charity is currently in liquidation.
The Commission's inquiry was opened on 3 June 2014.
The Commission has already issued alerts (see endnote) to charities warning them of the risks associated with business rates relief. Five charities are now under investigation by the regulator in connection to their business rates relief arrangements.
It is the Commission's policy, after it has concluded the inquiry, to publish a report detailing what issues the inquiry looked at, what actions were undertaken as part of the inquiry and what the outcomes were. Reports of previous inquiries by the Commission are available on its website.
You can view the charity's details on the Register of Charities.
Ends
PR 51/14
Notes to Editors
The Charity Commission is the independent regulator of charities in England and Wales.
Our mission is to be the independent registrar and regulator of charities in England and Wales, acting in the public's interest, to ensure that:

charities know what they have to do
the public know what charities do
charities are held to account

Section 46 of the Charities Act 2011 gives the Charity Commission the power to institute inquiries. The opening of an inquiry gives the Commission access to a range of protective and remedial powers.
The Commission's decision to announce the opening of a statutory inquiry is based on whether it is in the public interest to do so and with consideration of our objective to increase public trust and confidence in charities. Read more information on the Commission's policy and factors taken into account when deciding to issue a press release.
Endnote
'Commission reissues warning to charities linked to business rates relief' - May 2013
'Risks to charities linked to business rates relief' - December 2011
Published 20 June 2014