News story
Libya travel advice updated
We now advise against any travel to Benghazi following the attack on the US consulate in which four were killed, including US Ambassador to Libya Chris Stevens.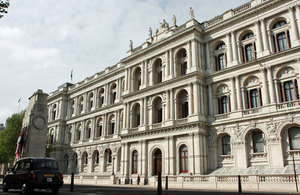 The US Consulate in Benghazi was attacked by armed groups on 11 September, resulting in fatalities. Further incidents involving western interests are possible.
As a consequence our travel advice for Libya has changed. We now advise against all travel to Benghazi. Visit our Travel advice for Libya page for up to date advice.
Published 12 September 2012