Letter to the Times from members of the UN High-level Advisory Group on Climate Change Financing (AGF)
Dear Sir In Copenhagen, political leaders committed themselves urgently to combat climate change. As concentrations of greenhouse gases in …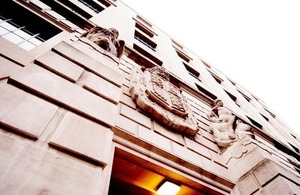 Dear Sir
In Copenhagen, political leaders committed themselves urgently to combat climate change. As concentrations of greenhouse gases in the atmosphere continue to rise, the need to act becomes ever more pressing.
Climate finance is central to that action. Yesterday, prominent Heads of Government, ministers with finance and climate change responsibilities and other eminent global figures set out in the UN High Level Advisory Group's Report on Climate Financing how the international community could work together to meet the commitment made by developed countries to mobilise US$100 billion a year by 2020.
This is necessary to help developing countries both put their economies on a vibrant, low carbon footing as well as deal with the potentially devastating effects of climate change.
The report provides a thorough and objective analysis of potential sources of finance. Each source is assessed against a number of demanding criteria, such as its reliability and scope for generating revenues without impacting global growth.
The report shows that reaching the US$100 billion will be challenging but feasible. It will require tapping a mix of sources, both public and private, national and international, innovative and traditional. It will also require serious mitigation commitments from developed countries and a strong carbon price of US$20-25 to deliver. And the report sets out the significant role that private sector investment and carbon markets can play hand in hand with public finance in scaling up action and transforming economies.
Above all the report is a catalyst for action. Developed and developing nations can and must work together, recognising our common but differentiated responsibilities according to respective capabilities. The task isn't easy and the impediments are many, but they can be overcome through collective action for the global good.
On the back of the AGF report, we believe that now is the time for the international community to work together urgently, including through the G20, to build momentum at the next climate change meeting in Cancun towards agreeing concrete proposals by the meeting in South Africa next year. There is no time to lose.
The Rt Hon Chris Huhne MP, Secretary of State for Energy and Climate Change
Christine Lagarde French Finance Minister
Trevor Manuel, South African Planning Minister and
Tharman Shanmugaratnam, Singaporean Finance Minister
Published 8 November 2010