Letter to Alan Milburn on his appointment to review social mobility
Letter from Deputy PM Nick Clegg to Alan Milburn PM about his appointment to review social mobility.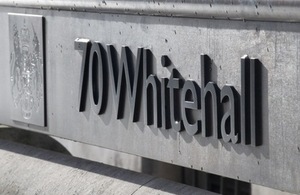 Letter from Deputy PM Nick Clegg to Alan Milburn PM about his appointment to review social mobility.
Dear Alan,
As you know, I am leading for the government on the issue of social mobility. Faireness is a cover value for the coalition government. A fair nation is one that provides real opportunities for all its citizens. I am determined to ensure that the government plays its part in creating a more open mobile society.
I wish to appoint an independent reviewer on social mobility to assess the progress we as a country make towards a more mobile society. I would be delighted if you agreed to take up this role. You are acknowledged across the political spectrum for your work in this field, not least your report for the previous government on 'Fair Access to the Professions'. This new role would very much build on the succes of your previous experience in this area and your ability to influence and inject momentum into the public policy agenda.
The role would involve you considering how best progress towards the long term goal of the United Kingdom becoming more socially mobile can be fairly assessed. You will then need to independently assess the contribution that civil society, major institutions, the professions, business and government are making towards that goal. I expect that you would want to look at how policies adopted by such institutions are helping or hindering progress towards the goal of a more open mobile society and whether verifiable progress is being made.
You would report on an annual basis. Your independent report would be laid before Parliament and would, I hope, form the basis for an annual debate in the House on social mobility. I hope you would be able to publish your first report in September 2011.
The role will be unpaid but supoort will be available to you from officials based here in the Cabinet Office. Reasonable travel expenses will be reimbursed. We will also make the necessary arrangements to appoint a small advisory group to support you in your work if you wish. You would also have access to the work of a new ministerial group on social mobility.
I hope that you will agree to accept this role and very much look forward to working with you on this vital issue.
Nick Clegg
Published 11 August 2010