News story
Letter from Edward Davey to the Financial Times
Lord Browne is right to reject a simplistic approach to energy policy ("UK still has the energy to power recovery, FT, September 18). But his…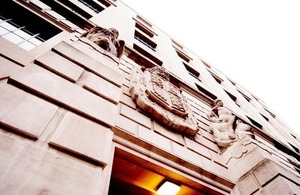 Lord Browne is right to reject a simplistic approach to energy policy ("UK still has the energy to power recovery, FT, September 18). But his analysis of current Government policy seems regrettably partial.
There is no "unthinking abandonment" of fossil fuels. Indeed our Carbon Plan implies a very significant role for unabated gas throughout the 2020s, and as back-up or with carbon capture and storage through the 2030s and 2040s. We expect new gas capacity of up to 20GW to be built between now and 2030. Shale gas may well play a part in our energy mix too, but until we have more certainty about the potential scale and costs of shale gas production in the UK it is unwise to assume it will be some kind of silver bullet.
Lord Browne points to concern about the cost of renewable subsidies. These subsidies accounted for only 3% of the average electricity bill last year. They are necessary for us to meet our commitments to reducing emissions and ensuring a diverse energy mix - but they are also supporting Britain's low-carbon sector, which grew faster than the global green economy last year, creating 25,000 jobs and generating a trade surplus of £5bn. The CBI has estimated that "over a third of the UK's economic growth in 2011-12 is likely to have come from green business".
Lord Browne himself has previously pointed out a historical parallel. He said only last year: "People forget the government supported the oil and gas supply chain in its early days […] the result today is a world leading industry, creating jobs in manufacturing and engineering across the UK."
Finally, our reforms to the electricity market will not "leave the status quo unchanged"; nor will it deter investment, as the feedback I receive from investors and industry makes clear. The main message from investors is to complete the reforms as quickly as possible.
A policy that considers the energy mix, markets and consumption is not far away, as Lord Browne claims: it is actually what the Government has today.
Ed Davey - Secretary of State
Published 20 September 2012