Letter from Edward Davey regarding onshore wind energy: published in The Times
09 March 2012 Sir, Alice Thomson laments the income made by landowners who host wind farms (Forget mansion tax. We need a windmill tax, 7 …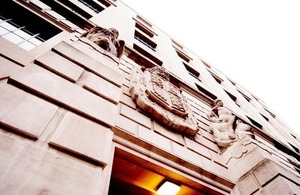 09 March 2012
Sir,
Alice Thomson laments the income made by landowners who host wind farms (Forget mansion tax. We need a windmill tax, 7 March). But I can reassure her that I don't want anyone - gentry or otherwise - to be making excessive profits out of subsidies paid for by consumers. As technology costs fall, as they have for onshore wind, so will the subsidy. We've already proposed cutting it by 10%.
But wind energy is a valuable addition to our energy mix and Ms Thomson is wrong to prescribe a future energy mix without it.
Demand for electricity could be two-thirds higher by 2050. No-one - not DECC, Dieter Helm, or AF Consult - knows which energy source will be cheapest in ten years' time, let alone forty.
We need an affordable energy mix: so we will let clean technologies compete on cost. It would be irresponsible to pick a winner. Our policies will create a level playing field for renewables, clean fossil fuels, and new nuclear.
Gas will only keep Britain's energy costs down if it gets cheaper. Half of the average household bill is wholesale energy costs; global events pushed gas prices up 40% last year. Can we really afford to bet so heavily on falling commodity prices?
Onshore wind is getting cheaper: the gap between onshore wind and gas-generated electricity costs has halved in just five years. It could be cost-competitive with fossil fuels in four. Hence we propose to cut the support it receives.
Finally, the piece quotes a DECC spokesperson describing the AF Consult report as 'shoddy nonsense'. That is rather an understatement.
Yours faithfully,
Rt Hon Edward Davey MP
Secretary of State for Energy and Climate Change
3 Whitehall Place
London SW1A 2AW
Published 9 March 2012