News story
Length measures International standards amendment
International working standards for length measures: updated working documents.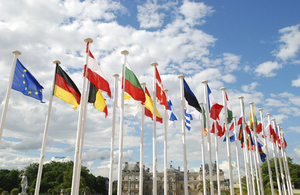 The International working standards for material measures of length for general use has been updated.
The National Measurement Office (NMO), acting as the Secretariat for R35 took the amendment through the International Organization of Legal Metrology (OIML) Technical Committee (TC) process which included voting by every OIML member country. The amendment gained a majority vote at the last International Committee of Legal Metrology (CIML) meeting and so has now been issued. This amendment was requested by the European Tool Committee (CEO) and NMO worked closely with them throughout this process. Gary Beadon, Fisco's Managing Director said:
The amendment to R35 is vital for world markets in measuring tapes and rules which require an appropriate level of Class I precision combined with an appreciation of the effects of thermal expansion in varying climatic conditions worldwide. Prior to the amendment the prescribed Class I precision level of R35 was too severe for the needs of the market, gave limited appreciation of the effects of thermal expansion, and was practically impossible for industry to manufacture economically.
Visit the OIML website for the latest technical working documents.
Published 22 December 2014