News story
Legal Director Nick Olley wins Legal 500 Award
Nick Olley, Director of GLD's Department for Transport Legal Advisers, has been awarded the Legal 500 'Public Sector Individual of the Year' award for 2017.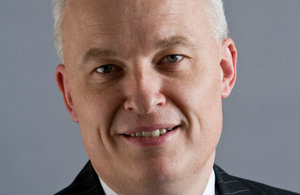 Nick has provided strong leadership to DfT Legal Advisers since he was appointed as its legal chief in 2013.
His role spans a huge variety of high-profile public sector initiatives such as the HS2 project, the airports capacity programme and the ongoing development of rail franchising policy. Nick also works on several futuristic developments, such as the Space Industry Bill and the legislative framework for autonomous vehicles.
The Legal 500 UK Awards identify the best in-house counsel, law firms and sets. They are selected through in-depth research carried out across the whole of the UK legal sector, including 90,000 client interviews.
Published 15 December 2017