News story
Leeds robber has prison term more than doubled
A robber from Leeds who violently attacked and strangled his elderly uncle has had his jail term more than doubled to 9 years' imprisonment.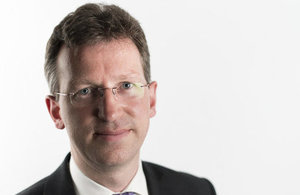 In October 2014, Alan Morrison, 43, tricked his way into his 68 year old victim's flat by posing as a different nephew. He then attacked him, first by strangling and smothering him and then by slashing at him with a knife, causing injuries to his uncle's wrists. Morrison then took the victim's mobile telephone so he couldn't call the police, his wallet containing about £1,900 in cash and some personal items, before running off. He was arrested later that day.
The victim had been saving that money to pay for his own funeral because he was dying of lung cancer and sadly passed away before Morrison's trial. Morrison was sentenced to 4 years' imprisonment at Leeds Crown Court in December last year.
However, at a hearing today, the Court of Appeal quashed the original sentence and raised Morrison's term to 9 years' imprisonment.
Speaking after the hearing, Solicitor General Robert Buckland said:
"The facts of this case are quite shocking, involving appalling violence towards an elderly victim and the theft of his life savings.
"It was obvious to me that this sentence needed to be looked at again, and I am very pleased the Court of Appeal has substantially increased Morrison's sentence."
Published 7 April 2016