News story
Newcastle paedophile's sentence increased to six and a half years
The Court of Appeal has today increased the custodial sentence of Bahmani Ahmadi to 6 years and 6 months' imprisonment.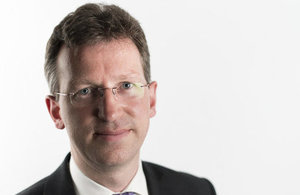 Bahmani Ahmadi groomed numerous children in order to abuse them sexually over a number of years and was eventually caught by police officers using an assumed online identity. He was originally sentenced in Newcastle Crown Court in September to 4 years and 6 months' imprisonment.
The Solicitor General, Robert Buckland QC MP, referred the sentence under the Unduly Lenient Sentence scheme. Speaking after the case today he said:
"I referred this unduly lenient sentence to the Court of Appeal as Ahmadi groomed a large number of victims over a lengthy period of time with no regard to their vulnerability, simply his own sexual gratification.
"I'm pleased that the Court of Appeal has increased his sentence to six and a half years' imprisonment and hope this sends a clear message to anyone caught grooming and abusing children – you will face a significant time in jail."
Published 9 December 2015