News story
Leading UK scientists believe no vote in Scottish referendum will protect funding
Protecting research funding in Scottish institutions if Scotland votes for independence.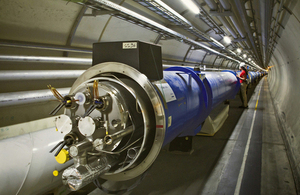 Some of the UK's top scientists have written a letter voicing concerns about the possible impact on research funding if Scotland votes for independence. The letter, published in The Scotsman, warns the millions of pounds Scottish institutions currently receive from UK organisations and charities could be in jeopardy if Scotland splits from the Union.
The scientists, including Sir David Carter, a former chief medical officer, biochemist Professor Jean Beggs, genetics expert Professor Nicholas Hastie and clinical surgery specialist Professor James Garden, highlight that Scotland received UK Research Council grants totalling £257 million in 2012 to 2013 – 13.1% of the funding available despite having just 8.4% of the UK population.
Together, Scotland and the rest of the UK have a large, heavily integrated, and thriving research base which is highly respected across the world. The UK is ranked second only to the US in terms of world-class research, and the UK's share of the world's top 1% most cited publications is on an upward trend. The UK has 31 institutions in the world's top 200 universities, with 5 (16% of the UK's representation), located in Scotland.
Research Council funding is allocated on the basis of excellence through a competitive peer review process, regardless of where in the UK it takes place. As part of the UK, Scotland's well-developed and high performing research base means that Scottish research institutions have traditionally performed strongly.
For more information about how Scottish independence could effect science funding, see 'Scotland analysis: science and research.
Published 28 May 2014