News story
Latest Taking Part survey on cultural engagement and leisure activities published
Record highs for museums and galleries visits in England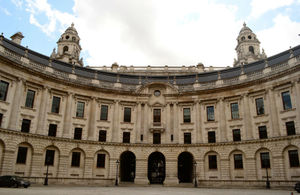 New data from the Taking Part survey released today show that more than half of adults in England (53%) had visited a museum or gallery in the last year, maintaining the high reached in 2012/13 and greater than in any previous year.
On top of this 78% of adults had attended or participated in the arts. Heritage also proved a firm favourite with 73% of adults having visited a heritage site. More frequent heritage visitors are also on the increase, 31% visited at least 3-4 times a year.
Furthermore, the National museums in the UK received 4.4 million visits in May 2014 according to figures published today
Culture Minister Ed Vaizey said:
It is really encouraging to see the cultural sectors performing so well, and the ever increasing interest across all regions in our museums is particularly welcome. The Government recognises the value of arts and culture, which lie at the heart of UK life and we continue to work with and fund organisations like the Arts Council to find different ways of increasing attendance and participation in the arts.
The latest Taking Part survey for 2013/14 quarter can be accessed here.
About Taking Part
Taking Part is a national survey run by DCMS which aims to find out how people spend their time in the leisure activities and facilities available to them.
Published 3 July 2014