Latest immigration and asylum statistics released
The latest annual and quarterly national statistics on immigration in the United Kingdom have been released today.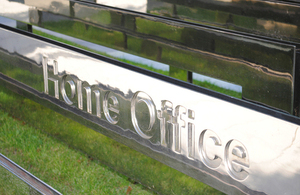 The quarterly publication provides the latest provisional figures up to the end of June 2010, while the annual bulletin revises previously published annual data for 2009.
The publications contain information on border control, asylum, removals and voluntary departures, and managed migration.
Reducing net migration is a priority
Damian Green Immigration Minister said:
'These statistics show why we must tighten our immigration system in order to reduce net migration to manageable levels. 
'While it is important that we attract the brightest and the best to ensure strong economic growth, uncontrolled migration places unacceptable pressure on public services.
'The government is committed to reducing the level of net migration over the course of this Parliament to the levels of the 1990s – tens of thousands each year, not hundreds of thousands.
'We have already placed a temporary limit on non-EU nationals coming to the UK to work and are looking at how we can tighten up the Student Tier of the Points Based System to ensure that every student who comes to the UK is genuine.'
Find out more
Download the following PDFs for more information.
The most recent quarterly statistics
Monthly statistics for June 2010
Revised 2009 annual statistics
The news release issued by Home Office Research, Development and Statistics

Published 26 August 2010