Latest figures on UK aid spending released
Today the British Government released the latest official figures on foreign aid spending up to 2010.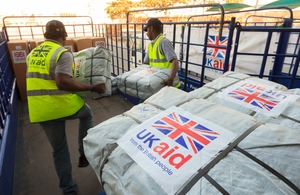 The annual publication - Statistics on International Development - breaks down expenditure by country, organisation and purpose as well as the type of assistance given.
The release includes spending by the Department for International Development as well as aid given through other government agencies, such as the Foreign Office.
The figures give the total Official Development Assistance (ODA) given by the UK in 2010. It also includes figures for UK Gross Public Expenditure on Development (GPEX) in the financial year 2010/11, which capture the whole of UK spend on development beyond ODA.
Find out more and get all the figures in our Aid statistics section.
Published 6 October 2011