Press release
Latest economic figures show Wales was the fastest growing UK nation in 2016
Alun Cairns: "All our efforts must be focussed on maximising the economic growth and potential of our nation"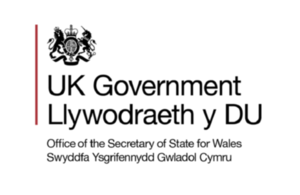 Cardiff was the capital city with the highest growth increase in the UK in the value of its goods and services
The latest figures from the Office for National Statistics show Wales was the fastest growing country in the UK in 2016 for the value of its goods and services.
Gross Value Added (GVA) is a measure of the value of the economy due to the production of goods and services.
The figures show that Wales' GVA was estimated to have increased by 1.9% in 2016, while England's increased by 1.6%, Scotland by 1.2% and Northern Ireland by 1.1%. This year's national figures were adjusted to incorporate the value of inflation for the first time.
Cardiff experienced the highest growth increase amongst all UK capital cities, growing by 5.7% in 2016.
While Wales as a whole indicated positive signs of growth, the nation still has the lowest GVA per head of population, showing that more needs to be done to close the gap with the other UK nations in this field.
Secretary of State for Wales Alun Cairns said:
Today's figures prove that in 2016 Wales outperformed England, Scotland and Northern Ireland in GVA growth.

On top of this, it's great to see Cardiff out in front of the rest of the UK's capital cities, strengthening the Welsh economy with its compound semi-conductors, financial services expertise and innovative technologies in healthcare.

However, Wales does continue to have the lowest GVA per head in UK. All our efforts - both within the UK and Welsh governments - must be focussed on changing that trend and maximising the economic growth potential of our nation.
ENDS
Published 20 December 2017