Last Iraq oil terminal patrol for Royal Navy
HMS Iron Duke is nearing the end of her patrols of Iraq's oil terminals, heralding the end of the Royal Navy's eight-year involvement in their protection.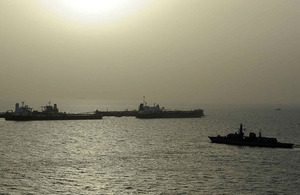 Since the fall of Saddam Hussein's regime in 2003, Britain's frigate fleet has been committed to almost round-the-clock patrols of the waters around the Khawr Al Amaya and Al Basrah Oil Terminals - known throughout the fleet as KAAOT and ABOT.
The two platforms deliver millions of barrels of oil to waiting tankers each day - generating around 80 per cent of the country's income in the process.
The safeguarding of the invaluable terminals, off the Al Faw peninsula at the tip of the Gulf, has been performed principally by Royal Navy, US and Australian forces and, increasingly, Iraqi sailors and marines.
The latter were trained by a UK-US team at Umm Qasr, Iraq's principal port and naval base, and have already taken over responsibility for defending the older KAAOT.
With responsibility for the protection of the ABOT now due to be handed over to Iraq's own forces, Iron Duke is preparing to depart after two months of patrolling.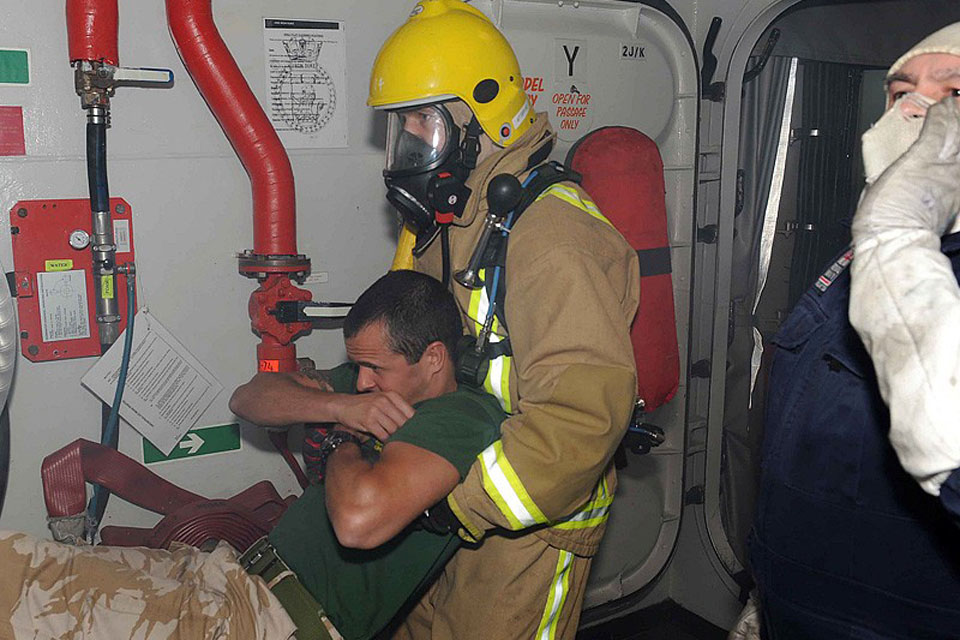 Some of the ship's company paid a visit to the terminal before the Type 23 frigate departs. Among them was the ship's chaplain, Father Charles Bruzon:
The visit to the Al Basrah terminal provided me with a wonderful opportunity to exercise my pastoral ministry and I feel very privileged to have been able to conduct a church service for those serving there," he said.
To keep the 180-plus sailors and Royal Marines on board on their toes, Iron Duke has been conducting regular exercises, not entirely dissimilar to those run by Flag Officer Sea Training off Plymouth back in the UK:
The damage control exercises the ship does twice during each patrol has prepared the 'Iron Men' well to fight and win the internal battle," said Chief Petty Officer (Underwater Warfare) Jules Lee, the senior rating in charge of damage control aboard the frigate.
In the final weeks around the ABOT, some of the crew took the opportunity to swap places with their American counterparts on the United States Navy Arleigh Burke Class destroyers USS Paul Hamilton and USS Higgins.
Although the platform mission is soon to be over, Iron Duke's Gulf role will continue. The frigate will spend the rest of the spring supporting Combined Task Force 152, providing reassurance and security in the shipping lanes of the central Gulf.