News story
Last day of Haass talks: Villiers encouraged over prospects for agreement
The Secretary of State wishes all the Northern Ireland parties well as the talks chaired by Dr Haass enter their final few hours.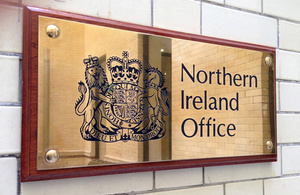 Theresa Villiers said:
I'm sure all of us here in Northern Ireland wish the parties well in the final hours of the Haass process.
I hope all sides will be able to show flexibility to make an agreement possible on these divisive issues.
From my many conversations on this over recent days, I am encouraged about the prospects for agreement, although some key issues are yet to be resolved, particularly on the past.
Published 30 December 2013