Last chance to save Cropsey painting
Ed Vaizey places temporary export bar on eighteenth century artwork.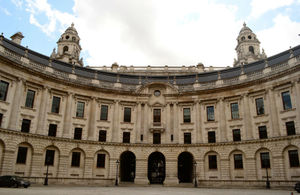 A 19th century painting of a London park could leave the UK unless nearly £5 million is raised to keep it here.
'Richmond Hill in the Summer of 1862', by American painter Jasper Francis Cropsey, has been awarded a temporary export bar by Culture Minister Ed Vaizey to provide a final chance to find the money to buy it.
The painting has been in British collections since it was sold by the artist to pay off debts accrued by his extravagant lifestyle while working in London.
Innovative artist
Born on Staten Island, New York, Cropsey was drawn to landscape painting, which had emerged in the early nineteenth century as the most innovative branch of American painting. He first visited Europe in 1847 and later returned to England, showing regularly at the Royal Academy.
The Minister's ruling follows a recommendation by the Reviewing Committee on the Export of Works of Art and Objects of Cultural Interest (RCEWA).
Chairman of the RCEWA, Lord Inglewood said: "Very few 19th century British Landscapes by American artists remain in the UK. This painting was known in the literature from the time of its first exhibition but rediscovered only in 1999. It is a rare survivor, and I hope that funds can be raised to save this wonderful painting for the nation."
The decision on the export licence application for the painting will be deferred for a period ending on 7 April.
Further information
Published 10 February 2013