Lansley speaks about the NHS on the world stage
Secretary of State for Health Andrew Lansley will today set out how NHS modernisation will ensure improved quality of care and better results for patients.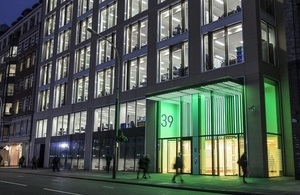 In a speech in Washington D.C., Secretary of State for Health Andrew Lansley will today set out how NHS modernisation will ensure improved quality of care and better results for patients.
This coincides with an international study of health care in 11 countries, carried out by the Commonwealth Fund, which has found that the UK performs better than most developed countries on patient access, patient safety and doctor-patient relationships.
But what the study does not show is that there are still problems in the NHS that need to be addressed. As the report published by the Patients Association today has shown, there are still issues around quality of care across the country. Many parts of the NHS provide really good care, but some fall short of what patients expect and deserve.
Speaking about the NHS Modernisation plans at the Brookings Institute in Washington, Health Secretary Andrew Lansley will say:
"In England, we already have universal access. That one's in the bank. But it is not universally excellent; nor universally responsive to patients. So we need to focus in on quality and on providing a personalised service built around the needs and wishes of the individual.
"Health outcomes are the things that really matter most to patients.  Things like survival rates, recovery rates, whether people can live independently and with dignity.  A patient's overall experience of healthcare - everything we do flows from this principle.
"We are putting patients in control of their own care - of where, by whom and even, where appropriate, how they are treated - because it will lead to better outcomes.
"And we are giving power to design and buy in local health services to doctors and other healthcare professionals because they are best placed to improve health outcomes."
Andrew Lansley will be taking part in a roundtable discussion as part of the Commonwealth Fund's survey, where he will be commenting on the research with leading health representatives from the other 11 countries from the survey.
ENDS
Notes to Editors:
1)     For any press enquiries, please phone the Department of Health press office on 020 7210 5221
2)     To see a copy of the** **Commonwealth Fund 2011 International Health Policy Survey of Sicker Adults in Eleven Countries, please click here
3)     Every year the Commonwealth Fund produces an international survey comparing the health systems of different countries. Patients were surveyed in Australia, Canada, France, Germany, the Netherlands, New Zealand, Norway, Sweden, Switzerland, the UK and the US. The Commonwealth Fund's research focused specifically on affordability and access, care coordination, patient safety, doctor and patient relationship, the management of chronic illness and primary care.
4)     The survey showed that the UK performed well on several areas, including:
- More people in England can get a same or next day appointment with a doctor or nurse than in other countries;
- More people feel they spend enough time with their doctor when they see them;
- The UK has the best scores on patient safety with only 8 per cent saying that they had experienced any medical or medication errors; and
- Almost nobody has serious problems paying their medical bills.
Published 9 November 2011