Language tests for partners
From November, spouses and partners of British citizens will need to display good knowledge of the English language to get a marriage visa.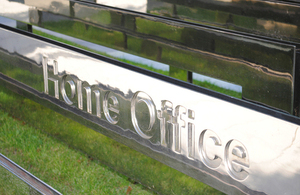 A change to the immigration rules will introduce this new requirement, which applies to applications made from within the UK as well as from outside.
Read the written ministerial statement here.
Damian Green, immigration minister said: 'Being able to speak English should be a pre-requisite for anyone who wants to settle in the UK – that is why from the end of November we are making it compulsory for migrant spouses and partners to demonstrate they can speak English before we grant them a marriage visa.
Integration promoted
'Speaking English promotes integration into British society and broadens opportunities. The new rules will help ensure that migrant spouses are able to participate in British life from the outset and integrate more easily into our society.'
Evidence will need to be provided with applications that an English test in speaking and listening has been passed. The level of knowledge required by the UK Border Agency should take 40-50 hours tuition.
 
Language requirements across the immigration system are currently being reviewed to ensure they are set at the right level.

Transcript for Language tests for partners
Published 26 July 2010