Press release
Labour Market Statistics demonstrate urgent need for growth, says Cheryl Gillan
Welsh Secretary Cheryl Gillan said that today's [17th August 2011] Labour Market Statistics demonstrate the urgent need for growth in Wales.…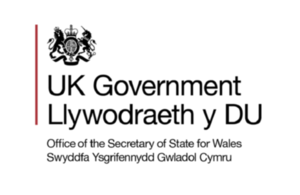 Welsh Secretary Cheryl Gillan said that today's [17th August 2011] Labour Market Statistics demonstrate the urgent need for growth in Wales.
The latest statistics show that employment levels in Wales have decreased and unemployment levels have increased. Economic inactivity levels and rates decreased and employment levels and rates fell.  
Mrs Gillan said: "Today's statistics are disappointing for Wales.  We are not complacent about the task ahead and have been dealing with an extremely choppy economic climate. 
"Despite encouraging signs in recent months, today's statistics show that there is an urgent need for private sector growth in Wales. It also highlights just how important it is that we work closely with the Welsh Government to attract more investment and opportunities for businesses both domestically and internationally.
"With the announcement today of more Enterprise Zones including one in Hereford and a previously announced zone in Bristol, there is a pressing need for similar benefits for business wanting to invest in Wales. We look to work constructively with the Welsh Government on developing these."
Notes for Editors:
1.)   More information on the Labour Market Statistics can be found here
2.)   More information on today's Enterprise Zones announcement can be found here
Published 17 August 2011